Center-Based Services
Our Mesa and Red Mountain Active Adult Centers provide an opportunity to connect with friends, engage in activities and hobbies, and participate in education and entertainment. The Cafes located at both centers offer casual settings to gather with friends and enjoy a snack.  Scheduled events may include:
Blood Pressure & Vital Signs Screenings
Dance Lessons
Support Groups
Bingo 
Art Classes
"Lunch & Learn" Presentations
We encourage adults aged 60+ to become members and support our Active Adult Center!  For an annual fee of $20, members will receive:
Free and discounted items each quarter
Invitations for special "Members Only" parties and events
Discounts to the weekly afternoon dance
Member name badge or card
Call or stop by one of our two Centers today for a tour, more information, join!
Mesa Active Adult Center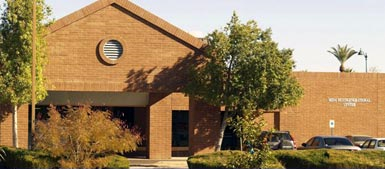 247 North Macdonald
Mesa AZ 85201
480-962-5612
Hours of operation:
Monday-Friday 8 am - 4 pm
(excluding holidays)
Map to Mesa Active Adult Center
Red Mountain Active Adult Center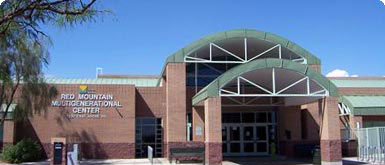 7550 East Adobe Street
Mesa, AZ 85207
480-218-2221
Hours of operation:
Monday-Friday 8 am - 4 pm
(excluding holidays)