For detailed information about each of our Active Adult Centers, scroll down.
---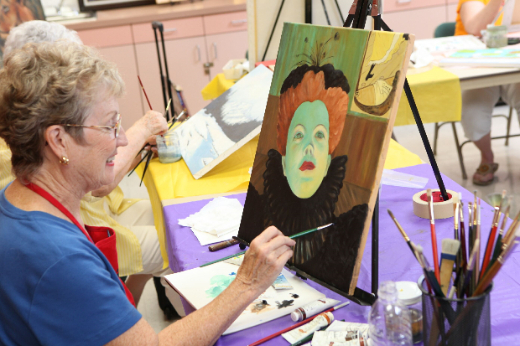 If you have the preconception that senior centers are not for you, pay a visit to your local center and judge for yourself! Not only are Active Adult Centers a home away from home for many, they offer an exciting variety of activities. Chances are, whatever's on the agenda on any particular day, the center will be bustling. What's more, should you need information about senior benefits or services for seniors in your community, the center's friendly staff will be glad to help you. And if you just want to relax with good friends over a game of cards or cup of coffee, well, pull up a chair! Being with friends is the best part of attending a center!
Looking for free exercise classes, a walking club, a discussion group where you can talk about the issues that concern you as a senior, a blood pressure monitoring program? Join a center that offers one or more of EVAR's Health Promotion Programs.
For membership information or to register for lunch, call the Center nearest you!
---



247 North Macdonald
Mesa AZ 85201
480-962-5612

Hours of operation:
Monday-Friday 8 am - 4 pm
(excluding holidays)
---



7550 East Adobe Street
Mesa, AZ 85207
480-218-2221

Hours of operation:
Monday-Friday 8 am - 4 pm
(excluding holidays)