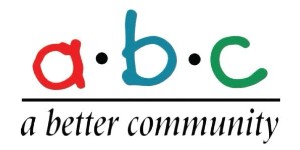 East Valley Adult Resources, Inc. is a proud recipient of 2017-2018 grant funding through the generosity of Mesa utility customers whose donations made funding through Mesa ABC possible.  Thank you!
Donations to the ABC, A Better Community utility donation program, aid Mesa residents in need and are tax deductible.  During the past year, ABC donations have assisted Mesa non-profits with providing the following services:
Assisted 56 households with rental assistance in order to stop evictions
Made 484 utility payments to avoid disconnections
Served 83 clients with maintaining and/or increasing their cognitive, social, physical health, as well as their overall well-being
Delivered 58,770 meals to 452 Mesa residents (5 days per week)
Served 94 individual clients with 2,395 hours of services, such as transportation for grocery shopping and pharmacy trips, visual assistance, visits and calls, and senior companionship
Assisted 30 families, consisting of 82 individuals, with assistance during various disaster incidents, with food, clothing, shelter, household and health related items, and financial assistance
Visit the ABC website today to learn more about how you can gen involved!
http://www.mesaaz.gov/residents/housing-community-development/abc-a-better-community-program